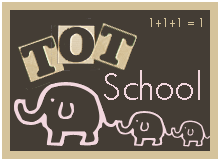 M is 36 months old
Despite having a crazy-busy week, we were able to slow down enough for an occasional tot school activity. Here's a little of what we did…
It's been raining a lot here lately, and M loves to open the windows and feel the rain and talk about it. He actually went out to play in the rain twice, but his silly mama forgot to take any pictures.
He watched Daddy plug a hole in one of the tires of our truck, then pump more air into it. This was fascinating for M.
We found some moon sand at the Dollar Tree. I was really excited about this because I've been wanting to get some for M, but it just seemed so expensive for… sand. At the dollar store it's called Magic Sand. :)
I made a new flannel board set – have you ever heard Raffi's song about the Little White Duck? That's what this is based on. I found the pattern here. I'm telling you, Matthew LOVES his flannel board. He is so into it I'm going to have to do a separate post about it.
I printed out this hot air balloon and gave M some m&ms to put on it. He loved this of course. He is such an m&m kid. I got the idea from Mouse Grows, Mouse Learns.
I also printed these "magnet pages" and M practiced one-to-one correspondence by putting glass pebbles on them. I did not think this was the most original idea ever, it was just something we did on the spur of the moment. However, it was one of M's favorite activities that day.
We used our pocket chart to do some ABC matching:
More matching with this heart matching game, from Childcareland.com:
I used these dog pictures for another game. I put 4 different dogs on the tray (these are magnets, and we used a cookie sheet to stick them on), and we talked about them. Then he would close his eyes and I would take one away. When he opened his eyes he would try to remember which one was missing. I think this was a good idea, but it was a little too difficult for M. I'm going to try the same thing using other items some time soon.
M practiced his fine motor skills with some lacing cards:
And practiced his scissor skills too. Does anyone recognize this scissor practice printable? I can't recall where I found them. I added the stickers to help guide him.
My favorite activity this week (and M liked it too, but I don't think it was his *favorite*) was this:
I used foam stickers to make these, and M had to recreate the shape combinations that I had stuck to the bottom portion of the grids. I got the idea here; click to see the full tutorial. He did great with this, and I was so proud! It is not as easy at it looks because he had to determine which shape was on the bottom and then place the second shape on top of it.
I hope you all had a great week of tot school! Go here to get more ideas from other tot schooling moms!
Have a beautiful day! :)